Creating superior customer experiences.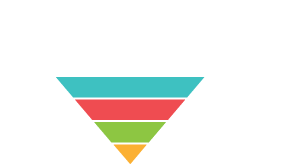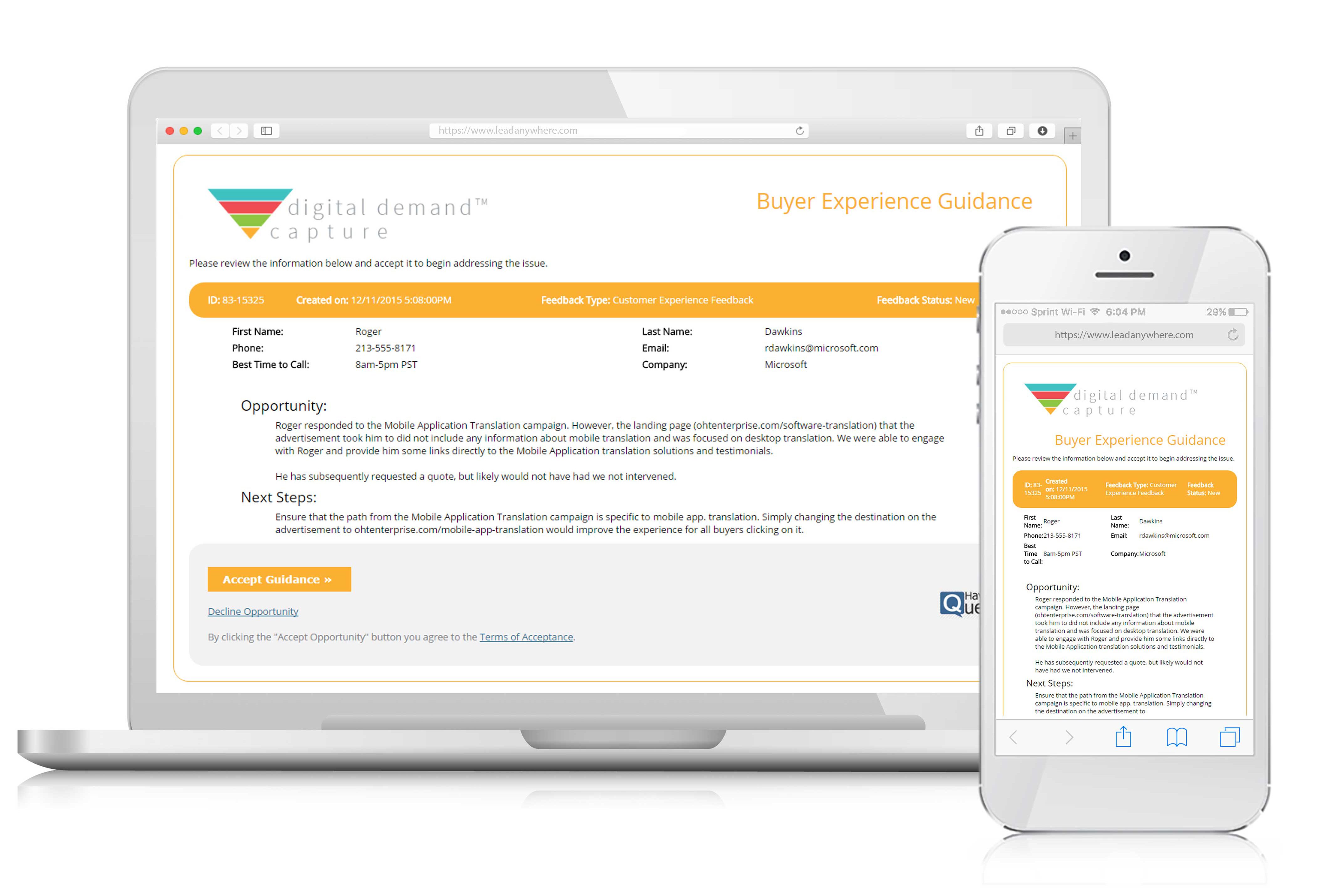 Give your visitors a 'white-glove' experience.
Digital Demand Capture™ gives your visitors what traditional web content can't—a superior, one-to-one, customer experience. Our tools uncover the needs of each visitor to provide relevant, dynamic web content and live human interaction provides unparalleled facilitation and advocacy.
Get real-time insights and guidance to improve your customer experience.
Digital Demand Capture provides you with key insights and guidance for how you can optimize your web content to provide better experiences for your visitors.
Digital Demand Capture delivers you more and higher-quality leads by creating better, end-to-end, buying experiences.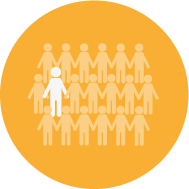 We are better at finding the buyers in the crowd.
On your site and across the web buyers of all different stages and motivations are searching for the right solutions. Our buyer-centric methodology and behavior analytics tools enable us to find more of them and uncover their unique motivations and concerns.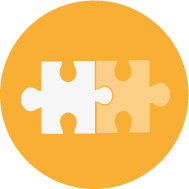 We give each prospective buyer the answers they are looking for.
Because we know more about what each buyer needs, our tools dynamically and continually adjust web content to be hyper-relevant to them. This ensures they keep moving down the buying path instead of bouncing with the wrong conclusions.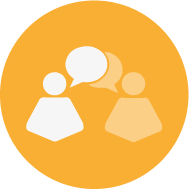 We become the advocate and facilitator for each buyer.
Nothing can replace an actual dialog for providing a true, one-to-one, buying experience. Our human experts are there to engage with each prospective buyer at the right point. We aren't there to just talk about you. We are there to listen to them, facilitate them, and be their voice back to you.
All Benefits of Digital Demand Capture
Digital Demand Capture™ tells you how to optimize marketing campaigns and web content to find and convert more buyers.
Digital Demand Capture™ uncovers the concerns that keep your leads from buying so your sales team can address them.
Digital Demand Capture™ finds and captures your prospective buyers from across the web and qualifies the opportunity for sales.

"Using Digital Demand Capture's real-time personalization we were able to be more relevant for our buyers and increase sales confirmed pipeline by 4x."

"Digital Demand Capture has given our buyers the desperately needed human element. Having a place for our buyers to have a real dialogue with our company has increased our conversion rate by 250%."